This week we welcome Jesse Lambert, an artist based in Jackson Heights who makes comics, drawings and watercolors.
Lambert has published his comics in Hyperallergic.com and contributed to the nonfiction comics anthologies American Cult, published by Paper Rocket Comics/Silver Sprocket; COVID Chronicles, published by Graphic Mundi; and Clayton: Godfather of the Lower East Side — A Documentary, a collaborative graphic novel biography of Clayton Patterson.  Lambert received a New Work Grant from the Queens Council on the Arts and a NYFA City Artists Corps Grant in 2021. In 2020, his in-progress graphic memoir project was a finalist for the Creative Capital Awards. He has exhibited his comics at MoCCA 2022, SPX 2022, and MICE 2022, the Nonfiction Comics Festival in Burlington, Vermont, and the New Jersey Art Book Fair. Lambert's works on paper have been exhibited widely, and reviewed in Hyperallergic, artnet.com, in the New York Times, the Boston Globe, the Brooklyn Rail, the Yale Daily News and the Aravot Daily, Yerevan, Armenia.

Lambert writes and draws nonfiction comics about public health, culture, history, and memoir. Lambert founded the micro-press, 4th Wall Comix to self-publish mini-comics about the Covid-19 pandemic, his neighborhood of Jackson Heights, travel reflections on Armenia, experiences from his unconventional childhood, as well as more poetic and dream-like narratives.
In addition to creating short comics, his main project (in-progress) is a book-length graphic memoir about growing up in a communist, psychotherapy cult known as the "Sullivanians." Working in the genre of creative nonfiction, he weaves together the past and present­­­­­—adult and childhood perspectives. His unique personal experience of cult therapy, communal living, and trauma provides a lens through which to explore larger themes of community, counterculture, belonging/alienation, social engineering, and the dynamics of power and control.

His short comic COVID Dawn was included in the comics anthology, COVID Chronicles, published by Graphic Mundi, and honored as one of the Washington Post's best graphic novels of 2021. In it, he reflects on the impact of the first three months of Covid-19 on his home neighborhood of Jackson Heights during the time central Queens was dubbed the "epicenter of the epicenter" of the pandemic. Below, COVID Dawn appears in its entirety.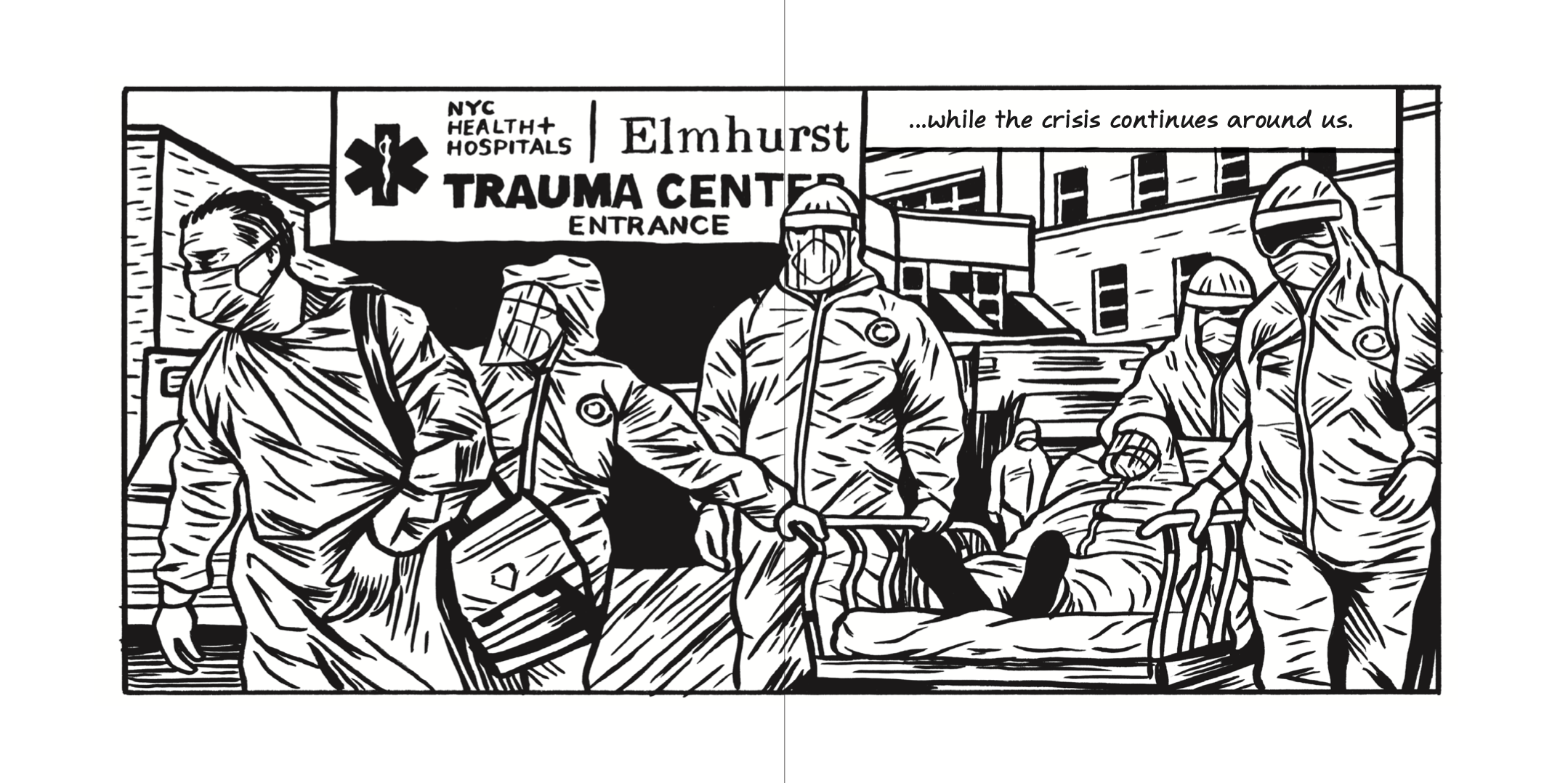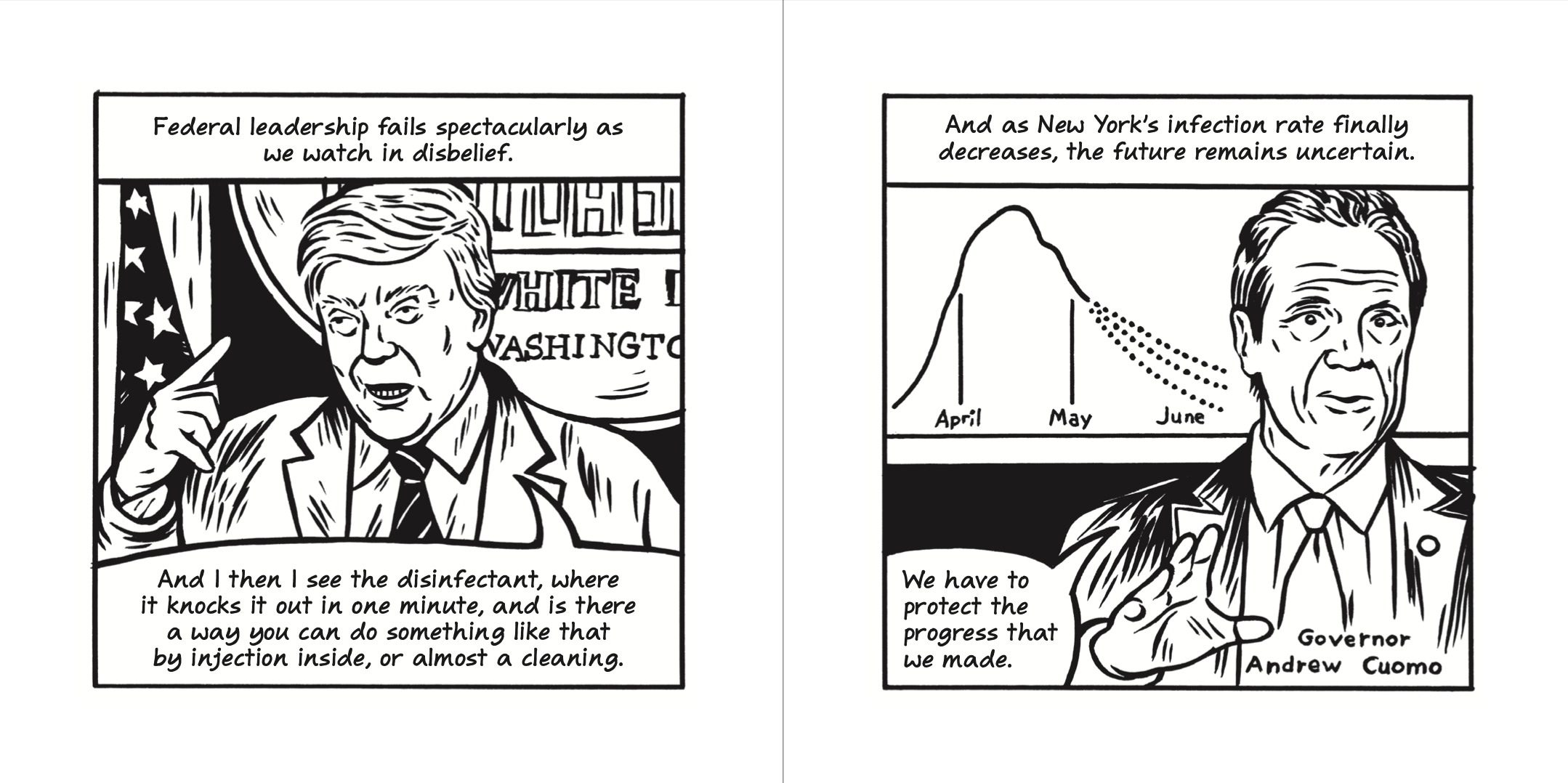 His studio works on paper combine black ink drawing and watercolor to explore themes of nature, shelter, safety, nostalgia, and the passing of time. See more of Lambert's work on his website and Instagram page.